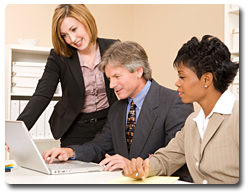 The mission of ZaCale Resources Company is to provide quality project/prospect management services and products to our clients, focusing on excellence and hard work.  We provide detailed and accurate land work to enable our clients to achieve the highest returns possible on their prospects and increase their companies' asset values.
to ourselves and to our clients to be the
very best.


to handle many projects for our clients.


in all of our contacts with industry partners and owners.


to provide the very best service to clients.


for excellence and for getting the work completed promptly and efficiently.


in our services provided and work product.
Our company work ethic and individual talents create a competitive advantage for us.
COMMITMENT

ZaCale Resources will support our clients with the very best project management services in the industry. ZaCale will make sure that every client's expectations and requirements are being handled on time and within the client's budget. No task, regardless of the complexity or challenge, time frames or work conditions, will go undone.