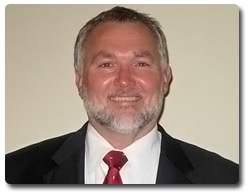 Mr. Coshow is founder and President of ZaCale Resources Company, LLC, an outsource landman consulting company he started in August 2008. Mr. Coshow has more than twenty-seven years of petroleum landman experience, with the last seven years in managerial or executive-level positions at Chesapeake Energy Corporation. From September 1999 to August 2006, he was Land Manager and supervisor for three highly successful Chesapeake Energy land divisions: the Western Oklahoma Anadarko team, the Barnett Shale team and the East Texas/Louisiana team. He started each division, taking each of them from little or no staff to more than 30 personnel. The last two years at Chesapeake, Mr. Coshow, as Executive Vice President—Land, was part of the executive management team with Tom Ward, Chairman and CEO of SandRidge Energy, Inc. (also cofounder of SandRidge Energy Corporation with Aubrey McClendon). His duties encompassed recruiting, hiring, training, putting land and land administration procedures in place, and supervising a staff of more than forty-five land personnel in land, division order and land administration departments. Mr. Coshow was involved in the executive management team that led SandRidge Energy to the most successful initial public offering in Oklahoma state history in November 2007. His other duties involved overseeing prospect definition and development, negotiating and preparing all types of contracts and agreements, overseeing field landmen's projects, preparing quarterly and yearly budgets, monitoring land and lease acquisition costs, and supervising a companywide program of thirty-five-plus drilling rigs. From 2006 to 2008, he helped grow SandRidge's company leasehold acreage from 200,000-plus net acres to more than 500,000 net acres in the West Texas Overthrust (WTO) play in West Texas. He was involved in the acquisition of National Energy Group, which brought additional assets to SandRidge in Oklahoma and the Haynesville/Cotton Valley play in East Texas and Louisiana, and an additional interest in the WTO play in West Texas. Mr. Coshow has held other land-related positions during his career at Texas Oil and Gas Corporation (now part of Marathon Oil Corporation) from January 1982 to September 1985; at Samson Resources Company from September 1985 to April 1994; and at JMA Energy Company from April 1994 to August 1999.
Mr. Coshow received a bachelor of business administration degree in petroleum land management from the University of Oklahoma in 1981.  He received a master's degree in business administration from Oklahoma City University's Meinders School of Business in 1993.
Mr. Coshow has worked several basins in Arkansas, Kansas, Louisiana, New Mexico, Oklahoma and Texas. His work involved everything from prospect inception through first sales in all aspects of land operations, including lease acquisition and divestiture, mineral titles, well location clearance, revenue distribution, division orders, well permits, regulatory hearings, surface damages, right-of-way and easement acquisition, title procurement, and contract/agreement negotiation and preparation.